June 1st
"Mercury Forecast Mesa 37 degrees, Calgary 28 degrees, Edmonton 27 degrees"
Jessica and Penny sent me pictures today of the " Finished Shed" I built. I really like the black door versus the original color they picked. I can't 100 percent complete it as they have a robin nesting they don't want to disturb. I did notice in the picture no plants in the box or flagstones. LOL So I can say "What a wonderful looking Birdhouse you have"
I hope they receive lots of compliments on it as it does look excellent, unique, modern and no one should have one like it. I am looking forward to the bar side being done for them.
Well the do-gooders win again. One of the most recognizable names with more wins than anyone else the Edmonton Eskimos are changing their name. Shame
The chosen name is the Edmonton Elks. Ok, first of all it is grammatically incorrect to use the plural of Elk. It would be like mooses, or gooses etc. I am sure they will take some ridicule for that. The logo is awful similar to Browning so hopefully no issue there.
I know the Edmonton fans will be bringing Elk calls with them which I think will be neat.
I have an old friend Gary Leedahl in Edmonton that is already set to cheer on his team. Dollar Store Rudolph antlers work perfect.
I want to see all of you Elks fans in your new antlers. Don't be a scared when the horse flies by you when we score. LOL
We took the Flex in for it's first service which turned out good. The dealership was good and didn't try to extort extra money for " fake" requirements which is all good. The service clerk even offered to send me a picture of the filter as they said it was dirty. I questioned them on it ,on how it could be dirty so fast. LOL
I washed and used Armourall on the tires and fenders of the Jeep. Other than I can't return the finish on the paint until I get it cut and polished the Jeep looks good.
I bit the bullet and had them order a new a/c compressor as I am tired of the headaches with it. I normally used to get about 5 months out of the refrigerant but this time only one month. So a $1500 bill but it will be cool hopefully for years LOL
I ordered my special sized solar batteries and I received my new solar lights so all set to light up the night.
Jessica & Penny along with a couple friends are adding to their plate a FOOD TRUCK business. They have done a lot of the leg work already with purchasing a truck , logo's etc. They are being clever with using a QuickBooks subscription and Square for a POS system. I did a little research and the Square will download to Quickbooks without having to enter any data. Each pos transaction will recorded in QB , sales, taxes, discounts, tips etc. It should be a fun business. It will be very interesting too see them manage inventory, understand COG's, ROI and control the P+L. I used Quick Books for Blimpie's and loved it. I also created my own Excel spreadsheets for ordering, inventory control, labor cost control. I know they will learn A LOT from the experience. With Facebook and Instagram in particular marketing becomes a little easier as the location of the truck can be broadcast each day. That is a huge advantage in todays world.
Years ago I bought a dog from a vendor which was really cool. He had a long bun which he pushed over a pole to create a pocket, put in the condiments then the dog and it was a way less messy to eat. A few times I have had a hot dog from Chicago Dogs in Mesa which I love. They have a black seeded bun with a sweet green relish that was to die for. It would be wonderful to create a customer base due to the quality of the product and have them search the food truck out similar to how people would drive across town for Peter's here in Calgary.
Food for thought. There is a saying "The customer is always right" While not 100 % true if a business doesn't follow this as a mantra they will slowly lose customers. I found this the hardest thing to instill in employees at Blimpies or Jeldwen/Hendersons. Even if it ends up costing the business every once in while, the opposite is a damaged reputation, poor public review and a word of mouth downhill slide. The trick is to ASK the customer what they expect to make the situation right. In most cases they will ask for less than you might have given. Always end the situation with a special price or free goods to allow them to experience what you were supposed to deliver.
Jackie & I took Daisy for her walk when the temperature dropped a bit. We met at least 6 dogs outside our condo. Daisy is like the pretty girl at the high school dance that all of the drunk guys are going after and throw in the few lesbians all trying to get her attention. She had male dogs trying to hump her head, female dogs hugging her and holding her down just like a dog orgy right in front of us . Poor Daisy !
Thought of the Day
Daisy made think of this. A man who wants the pretty nurse must be patient.
June 2nd
"Mercury Forecast Mesa 40 degrees, Edmonton 30 degrees, Calgary 31 degrees"
Yes summer weather here and a little early. It hit 32 degrees today with NO wind. Absolutely perfect conditions. My kind of weather.
Today we were golfing with Jeff & Wendy at the Nanton Golf Club. Of the many courses this I have played this year which I have to say had the BEST greens ever. No winter kill, right speed and plenty of slope. Even the fairways were very lush which is not usual. It is like two different courses between the front nine and back nine. I took a way too many boogies by missing putts.
Jackie was having issues with her thumbs causing pain, add in her carpal tunnel and she struggled today. I hope she had fun though as that is the reason to golf. There were some great shots and some bad shots from the Graces today. I do know Wendy got one birdie and had TWO birdie shots where her knees knocked, literally, and she missed them ending up with pars. On one Par 3 hole she hit the flagstick and ended up 6 ft away so her overall today was most likely very decent.
I hate negativity but I can say Nanton's pricing structure is too high. They are too high at $67 with a cart for the quality of course and the distance away. We were lucky today the Graces had a 2 for 1 coupon for us.
After golf we sat on their patio and had supper. Great food here and each of us ordered the steak. Tasty, right sized, and with it's side it was perfect. A real fresh cool garden salad was a nice addition. Well made Caesar but they couldn't make Jackie's Paralyzers.
A super fun day, quite "normal" and very enjoyable with Jeff & Wendy and the bright sun. You forget how much you enjoy the warmth and Vit D. Give me two months straight of 30 degrees and I would be happy.
Thought of the Day
Don't you hate the guy that is waiting for the greens to clear 290 yards away after a 170 yard drive ?
June 3rd
"Mercury Forecast Mesa 42 degrees, Calgary 33 degrees, Edmonton 27 degrees"
Sunny, slight breeze and clear sky was all you could see today. Headed out to Turner Valley for my men's league play today. I enjoy the competition, the games in the game and the fun socializing with the group of guys.
One of my partners today shot a 83 with a 18 handicap. Unheard of and resulted in him winning a nice chunk of change with LOW NET and a snip with a deuce. Two guys played excellent and two guys not so much. I take solace that even Phil after a winning game misses a cut. Taking a 8, 9 and a 7 hurts the score. Rimming out a few holes only added to the misery. We had a great group, we had a lot of laughs and some wonderful shots mixed in with some horrible ones. I had a very fun day not scoring well. LOL
We even got to enjoy the patio deck with a few cold JUGS, yes I said it, which made everything seem quite normal. It was nice. 99 out of 100 times I receive pretty good food and I am happy with the quality of it. Today my wings were overcooked. This is a time when the waitress should have taken ownership of the situation and not served them to a customer. I ate them but they were not NEAR as good of tasting as they should have been. A rarity for me to receive or even notice a poor food incident.
FUN DAY
Thought of the Day
I sucked the chicken wing philosophically
June 4th
"Mercury Forecast Mesa 45 degrees, Edmonton 25 degrees, Calgary 31 degrees"
Another spectacular spring/summer day. Wow let's keep it up.
First thing this morning on my way to the shop I saw Corey going to work in Sundance. For a pandemic the roads sure are busy.
I was off by $34 on my repair bill for the Jeep as it was $1534.00. But I have a new OEM compressor, hoses and serpentine belt along with air filter which now means COLD air. Hopefully ! The compressor actually had seized. Just nice to get it done now before it gets too warm and to have it done for long time.
During this I discover that my FREE for lifetime Oil Change at Tower Jeep is a joke. My air filter was beyond dirty. My report from two weeks says in perfect condition. Again NOT even checked. I will schedule a service at Midnapore for a lube and inspection as I know Towers guys do not have a clue. Rip off artists and incompetent.
Dropping off the Jeep I had to put back on the roof before handing it over. Funny how you can forget how things work if not done for awhile.
Stopping at Tim's before heading home the line up was quite long so I said to Jackie I would step in and order. In the line up were two middle aged women. What makes a younger person want to put on a sports bra and deflate their natural curves is beyond me. A 30 yr old with a chest of a 60 year old only due to to a fashion statement seems very odd to me. Comfort is understandable but at what cost. I should have looked for a wedding ring. But that is just me !
We had painters hired by the condo today painting the exterior patio doors. It was so hot the painter couldn't paint the door as it would dry before he could even roll one little strip. He is coming back in a few days when it is cooler.
After picking up the Jeep, Jackson and I headed to his house . On our agenda today was a movie he wanted to see. It was one good movie that I had seen before but didn't have a lot of memory about it. I enjoyed it.
Warm day, sunny day, looking after Jackson, picking up a repaired Jeep makes for one good day.
Thought of the Day
My Jeep starting making this whining noise. I discovered an easy fix. I just turned the radio channel from Taylor Swift singing.
June 5th-7th
"Mercury Forecast -Mesa 40 degrees, Edmonton 21 degrees, Calgary 16 degrees"
A lot cooler than we are used to. Unfortunately in combo with scattered showers. Jackie and I worked all day out at the lot. A shower would come up and we go in a watch a short movie. Today's movie was a great action movie. Killers. It was a good one. I still have issues with my irrigation system with it using non potable water with very dirty water that plugs the heads etc. I will attempt a different plan next week.
We got a lot done but the list for what needs done is still long and I am having trouble finding the time to get it all done. Between bad weather, golfing, and appointments it hard to have a full uninterrupted day.
I even had to cut the lawn again. This is a fun chore.
On my list to do is: stain the decks, repainted the trim, install drip cap for eavestrough, finally fix the watering system, wax the motorhome, add oar locks to my boat, the odd other thing and I should be done. I figure three good full days.
We had supper in the motorhome while it rained. We had a few nice talks with the neighbors out there. I am looking forward to restrictions being done so we can have a Happy Ours Saloon party as a meet & greet for all of the neighbors.
Driving around the park I am impressed with all of the improvements people are doing.
I whipped to Golf town as on Monday we are golfing in Kananaskis and I needed a few new ones balls to lose.
Wonderful Canadian win in hockey today. That was a fun game to watch. Our Flame winning the MVP is awesome. Mangiapane played like a hero and was awarded as. It sure was an amazing performance having to beat the top teams to win.
Ames wins with Weir in second. Canada dominates !
Off to K Country after buying our passes online. I chose to go with the daily pass this time but in hindsight should have bought the year one. This is a great idea to help maintain the quality park K Country is, and no one can complain as it is is a user pay system which we should use in a lot of places. This way the general tax payers aren't subsidizing people that use facilities while they don't. I am all for a user pay structure for a lot of things.
We headed out to the golf course in light traffic, We are so lucky to have such a wonderful area and teh mountains within an hour of us. The Rockies are spectacular looking, driving right into them. A fair amount of visible snow still on them and according to the weatherman Hwy 93 area could get 30mm of snow today. Going out we knew it was going to be a cooler day. Having said that overall is was a wonderful day. Cooler only hitting about 10 degrees, some gusts of wind but sporadic and the odd ray of sunshine popping thru the mountain tops. I did golf the entire 18 holes with just a golf shirt and a light sweater and was plenty warm. I can't say the same for my golfing partners as I witnessed toques, three layers of clothing, blankets etc. I guess each person has a unique tolerance to temperatures. I love warmth and heat. I don't mind cold if I can keep my hands and fingers warm. I did have Raynaud white fingers when I got into the car but luckily it has a heated steering wheel so it didn't take long for them to warm up. About the golf. One excellent nine and one bad nine so over all decent. I forgot how beautiful and what a nice course this is. It is not a hard course and I should have played a way better but any time on a new course I will take a 80's score. All four of us had a fun time playing it. Too bad for Covid not allowing us to socialize or eat indoors but we will save that for next time. Not one animal did we see on the course which is rather odd.
Audrey took care of Daisy for us which was nice as it does make it easier to golf without her unless she is having one of her great days.
It was one of those days when you get home where you wish it wasn't over. Fun day !
Look how skinny Jackie is looking. Lost weight and distance. LOL Love Kananaskis Golf course.
Jeff & Wendy with mountains in the back of them. It is one gorgeous golf course and we had a lot of fun playing it. Nice that a mountain course is not too difficult for the girls to play.
It was just a nice fun day golfing in decent weather on a wonderful course with good friends. Laughs, giggles and jokes were abundant and enjoyable. Poor eyesight watching the ball flight was also evident.
Thought of the Day
To leave everyone with a positive thought today. NO MATTER HOW BAD YOU PLAYED TODAY IT IS ALWAYS POSSIBLE TO PLAY WORSE.
June 8th–9th
"Mercury Forecast Mesa 36 degrees, Edmonton 16 degrees, Calgary 13 degrees"
MY RANT
I don't know about anyone else but I am turning away from watching news and looking at news articles so much. It is disappointing to see where we are heading. Our media is as tainted as the American networks like CNN and FOX. How slanted and biased they are supporting the NDP agenda is hard to stomach. Why as viewers we tolerant this is unbelievable. News is supposed to be just that not some Mount Royal political scientists opinion. Couldn't get a real job. Our biggest obstacle is that the unions create whining, entitled, elitist individuals that continue to express how hard done by they are while so many other people are working two jobs, taking huge Covid risks without support and have no media voice. I would bet there is a large portion of the great doctors, nurses, teachers that get upset every time they see their hard earned money thrown out of window with another anti UCP TV ad. We know just because you are a union employee doesn't mean you voted for Racheal as the last election proved. The political landscape of the world is in turmoil with politicians taking advantage of their position and doing little for the money they are getting. It doesn't matter what elected official you look at closely they are not doing us the general population any favors. Having said that we are very fortunate to have a Jason Kenny as our government but he has to stop being wishy washy and making mistakes. He is far from perfect and needs to smarten up. The media and the NDP supporters are too vocal for this not to impact the general population and even the votes. Between the union vote, the younger generation vote, the socialist's, and people that don't look at the big picture the NDP have to much support. For any poor decision that the UCP made it is still 100% better than any program or give away the NDP will do. Chastise a guy for having a lunch social distanced ( but not following the rules exactly) and make it such a big thing out of it is ridiculous. There is NO ONE that follows every Covid rule exactly yet they make such a big deal of Kenny bending them a bit. Matthew 7:1-5. 1 "Do not judge, or you too will be judged. I am all for "receiving" free hand outs from our gov't also but I also understand where does the money come from.
BUT THAT IS JUST ME !
Today is a little off day. I have a doctors appointment, we have the outside painters on our balcony today and I will update my budget for May numbers. I also will backup my files today onto my portable drive. I need to also pick up Jackson this afternoon ( as I break a rule)
We have one of the best doctors as a family doctor you could ask for. Dedicated, committed, knowledgeable and helpful. I sometimes think she is overkill on some stuff but you would rather have that than a doctor that doesn't really care. She is good. You have to wait in the parking lot for a call to come in, upon entry you have to sanitize your hands, put on her mask, and slip on booties over your shoes. Even when she is taking your blood pressure she slips a nylon over your arm for protection from the cuff. She doesn't care to send people to the lab right now for a couple of reasons one being she doesn't want to load the lab with regular blood work with all of the Covid testing that needs done. Talking to her is fairly convinced we will have a 4th wave with the Delta Variant taking hold and not enough fully vaccinated people. Especially kids. Hopefully just be overly cautious not actually knowing something.
I dropped off my prescription and talked to the pharmacist about getting in for our second dose. Have to wait to the 14th to book.
What if this Covid is just the seasonal flu re-branded and we all bought in to it ?
I whipped out to the lot and worked on my irrigation again. Water unfiltered and lower pressure are causing me issues. I think with the tweaks and heads I have used this time I may have it beat. I no sooner finished when it started to pour. But I know coming up it is going to get hot. It is, right ?
Cleaned up a bit and headed home. I picked up my pills ( again with no refills) at the counter and paid for them from this younger lady. A very friendly lady and I booked Jackie's and I 's appointments for second doses for this Saturday. That is wonderful and I am sure it will just make us feel a little more safe. We know it is not 100% and we will still follow the Covid protocols but it will be a lot less to think about.
Daisy came with me and was perfect. She still gets a little panty when first in the car but does settle down quickly. I think a carwash scared her and she has never been the same.
Another good day in the books, the rain has stopped and hopefully will stay away until tomorrow afternoon as we have a special golf event at Cottonwood to attend. I hate rain and golf and I have too many free days that I don't mind missing a game if it is not good weather. We got so lucky at Kananaskis and am hoping for the same luck tomorrow. According to the weather hot weather is on it's way next week.
Another "celebrity" gone from our view. Chris Harrison only backed a contestant and the world went nuts. The young lady attended a plantation party theme all dressed up. While not correct it was attended not to cause harm to anyone today. Chris just said what we know today is not the same as then so we need to just let go a bit. It cost him is job.
Today had some special events happen.
Bob Bauche a fellow employee of Henderson/JELD-WEN and my friend turned the big 65 years old today. As usual I received great pleasure in roasting him. Makes my day. He sent me a few pictures of him years ago and I laughed. We thought we looked so good in long hair.
It is also Victoria's & Corey's 14th Wedding Anniversary. Wow does time fly. This is a good couple together and we are very lucky to have Corey join our family. From our first meeting it has been a pleasure to see them as a couple grow and enjoy life. I still can't believe 14 years.
They had a beautiful wedding that went off without a hitch. It takes a HUGE amount of planning and work for a wedding and I was quite pleased the result. I still can not believe 14 years ! At least they get to celebrate a milestone one next year without restrictions. Nice couple.
Thought of the Day
You know there is a name for people who are always wrong about everything all the time… Husband!
June 10 -12th
I will forgo the weather for this time frame as each has been different with cold, wet, sun and warm. It is spring in Calgary.
Missing a few days makes it a little more difficult to fill as I need to remember what all happened. LOL
We had to get up real early to golf out at Cottonwood Golf course as we had a 9am tee time. That meant a 7 am rise and ready. Luckily it is only about a 20 minute drive there so that helped. On arrival they are very organized. A check in table and carts all ready which is nice as you can drive to your car to load. More course need this plan. It was a very overcast day with darker clouds. Jeff & Wendy arrived in time and we readied for the golf game.
This is one nice course . It is a private course with memberships at one time 15 to 20K but in todays world down to 7K. I have been lucky enough to play here several times and every time it is immaculate. Lush greenery, beautiful flowers and perfect greens and fairways. It is tree lined but relatively ok for width.
Wendy had some amazing drives today over and over again. Give her a pain pill and it acts like Viagra for her long, straight and hard drives. The best, I think I have seen her drive. Jackie had some great drives also. Jeff and I were not as consistent or good off the tee. I was relatively happy with my overall scoring and golf but should have been a way better off the tee. Jeff & Wendy were lucky enough to get Bailey's in their coffee before 10am so good on them. Perhaps the Bailey's was the answer and not the pain pills for Wendy.
We had sunshine, we had drizzle, we had cold, warm and rain in the 18 holes. BUT it was a real fun day again golfing with the Graces. Fun Day ! We had to run right after golf to pick up Jackson as we were babysitting him while his parents went out for supper as a anniversary celebration.
We had him at our house and we decided on a movie to watch. Even on Demand movies now are expensive. Jackson choose Godzilla Versus King Kong. A very good movie with lots of action. I think he liked it. I know I did. He is funny kid as when he gets tired he tries so hard to stay awake. he was a good night for him as he maybe addicted to Fortnight and this gave him a break. Understandable to like to socialize with friends over the net though in the weird world we are in. It was a nice evening.
I had to repair the kitchen tap this morning as it broke. First of all it should be against building codes not to have shutoffs on taps. I added them to the tap in the bathroom when I changed it. I decided to see if I could find the parts at Depot to repair it as when I checked under the counter it would be a frustrating three hour job to change to get at the fittings. FOUND the parts and I was able to repair it in about 1 hour which is good saving a few hundred on a new faucet. Repairing it though and checking it out I will replace it later on perhaps on a rainy day as it is about time. Just need to get my tools from the lot and rent a pex crimper.
I finished the repair and Jackie says the cold and hot is reversed. Jackie went out and I took it apart again and fixed it. Darn taps !
I hate complainers and especially old people always talking about aches, pains and weather. I try hard not to but my back has been totaled since about 15 years old ( tackle football and two roll over car accidents) and everyday means living with pain so I must mention it. I went to the chiropractor for about 5 years EVERY Saturday until I realized they are quacks ( even health care now doesn't recognize them) and NEVER fix you just say come back next week. While they can give a little relief for awhile Volteran can do the same thing. Having said that for the last few days my shoulders have been incredible sore and affecting me. I can't relate it to anything other than carrying two sets of golf clubs for about 100 yards. So, as I previously said I will not complain but slap on Volteran and wiggle them a bit to get back to normal. I give it a few days. Enough whining. LOL By the way the weather is very nice today. LOL
For supper I cooked ribs, and baked potatoes with sour cream , bacon bits and onions. Jackson loved his ribs and potato even though he didn't garnish it. KIDS !
Paid some bills and did some paperwork I needed to finish in the morning.
I picked up Jackson at noon and took him home after us ordering A & W. I love their poutine. Daisy and Hazel as always had a fun time running around. Jackson having missed Fortnight for a day asked to play with his friends which is fine with me.
We watched a little golf, hockey, and HGTV and another day in the books.
I whipped to Sobey's to get a card and flowers for Jackie this morning. Beautiful flowers on sale that I like that I picked up for our anniversary coming up. May as well appreciate them now rather than wait.
I switched to the new BLOCK editor in WordPress as they sort of were forcing me but I can't figure out why the " add captions" stopped working on the pictures. I have tried a few things but no luck as of yet. If you see small writing again on the bottom of a pic you will know I win. LOL
This made me think as it is our 41st anniversary and the flowers cost me $30 versus the $12K we would have spent on the cruise we booked last year. I get away lucky. We were able to renovate the entire condo instead of the cruise which I guess is a good thing.
Jessica sent me a picture of their front yard and it is starting to look wonderful. Still robins nesting in the shed so I will have to wait to finish the "bar" .
Dwarf spruce ( are you insulted by the name ) ( only if you are over 4′ 10″)which will grow 2 inches per year and get to 6-10 ft. They look fantastic as they look fuzzy. Sand cherry one of my go to plants and a Mugo Pine. Their front yard is starting to look great.
Second shot of vaccine in about 1 hour. Yahoo ! Two more weeks for the shot to take hold and we should be relatively safe. Relatively safe doesn't mean doing everything we would like it means if we are careful we can do a lot more than we have for the last year.
As usual Shoppers is so well organized. They are giving shots every 5 minutes and had no line ups. Two waiting after getting jabbed and one in line. So the whole process was maybe 7 minutes. We had Daisy in the car so I texted when I was done and Jackie came in for hers. I waited in the car and then I receive a text from her " R U OK out there ?" as I didn't wait after my shot. The guys asked her to wait and as it was a way longer than I thought I replied " R U OK in there ?" She must have looked faint. LOL
No side affects that I kno nǐ zhòng qiāng le ma?
Again you can't even feel anything it goes in so fast and shot. It is a good feeling to get it and now wait for two weeks to feel comfortable.
Another very nice supper and a walk around the community with Daisy. On our return we were met with a dog gang from the condo. 6 small dogs plus Daisy. Needless to say she had fun. Just before the gang she was playing in the dog run George, a wiener dog, and older and Daisy being used to Hazel, she out muscled this poor guy to the ground each time. Funny dog.
What a wonderful warm night.
Thought of the Day
Isn't it odd the same people that say we need to depopulate the Earth are the same ones saying to get a vaccine ?
June 13th
èn , zhè shì yí gè wán měi de jìng tóu , méi yǒu cè miàn yǐng xiǎng shén me , suǒ yǐ yǐ wǎng rèn hé shí hòu。wǒ men zhī dào méi yǒu rén shēng bìng , dàn dāng wǒ kàn wǒ de bó kè , wǒ bù néng lǐ jiě wǒ zì jǐ de xiě zuò
One small side affect but I managed to shake my head and worked it out. Wonderful now though to be able to understand another language. It all makes sense with having the middle name KIM that any slight deviation of the genes could result in a mutation that goes back centuries and me being able to understand and write Chinese. I bet no one can beat me at Chinese Checkers.
This reminds of a news article I saw when a young indigenous women commented all of her problems were brought on by a multi-generational recurring trauma brought on by what her elders experienced. My arm is sore today and I am sure it must be because my great grandfather had his arm pierced by an arrow a 100 years ago. Funny world we live in.
What a gorgeous summer day. Slight breeze and hitting 31 degrees is amazing. I worked out at the lot most of day.
I installed a longer drip edge as the roof edge as it didn't let the water hit the trough but ran behind the eavestrough. I screwed in a new drip edge placing it in under the existing roof edge and extending down into the eavestrough. Lots of cutting aluminum but I managed not to cut myself even once. Surprised myself. I cleaned all of the troughs while up there.
I dead headed all of the plants, sprayed for weeds and recovered my irrigation lines as I have them working now. I adjusted some heads and we are all set to go. When the irrigation came on it wasn't working right as there was no pressure. After checking everything I was convinced the pump in the system couldn't keep up to demand or was intentionally lowered down. I sent an email to the park and no kidding 5 minutes later the pressure was perfect. All fixed. I set my timer to go every second day for an hour which uses very little water that way and keeps the grass and plants looking fine.
I cut the grass and trimmed the edges all around the lot. RoundUp on all of the weeds as they seem to grow like weeds.
Dusted and cleaned the cushions and outside kitchen. I need to order my Calcium Chloride right away as things are too dusty.
No Popular fuzz yet which is good.
Daisy had a few walks today with myself taking her twice and Jackie & I later on.
The swimming pool and beach were very busy. You get hot weather and cool water it is all good.
For supper tonight I BBQ'd chicken breast , made mashed potatoes and had sweet peas with it. A wonderful summer supper sitting on the deck with the warmth and sun just shining. LIFE IS GOOD !
Thought of the Day
Life's meaning. BBQ, Beer and Sun.
June 14th
"Mercury Forecast Mesa 45 degrees, Edmonton 30 degrees, Calgary 32 degrees"
There are some people that believe 30 degrees is too hot. I am not one of them. Mesa is hot at 113 degrees but it is manageable with hats, water and a/c. Saying that I did close the blinds today to help out the a/c unit. The condo installed an a/c designed for a 1000 sq ft and our condo is 1340 sg ft so it struggles to keep up on hot days. I have a portable supplementary a/c unit I use if we have consistent warm days which works perfect in keeping at at 71 degrees. It all depends on the night temperatures wither I need to use the additional one. I smile at people that worry about what the electricity bill will be while they toss and turn all night in the heat. I don't get it. Most likely Costco shoppers. LOL
Well we all know a LIFE SENTENCE in the penal system is 25 years. Today Jackie & I have been married 41 years. What ! It seems like yesterday yet also seems forever. I enjoy being married and would never not want to be. Best friend is a cliché that is very true. Just sitting in the same room is comfort. I need someone to tell how my poor shots resulted in a poor score and her to explain how following Noom works for her.
We have some fun times, some wonderful experiences, adventures, raised kids, built a business, were lucky enough that both of us were promoted often and we had some not so perfect times but everything worked out.
We are a lucky couple.
The circle of life is so interesting. Kids of our kids and the cycle continues. It is interesting to see and watch your kids grow up. It goes just so fast.
Far from a cruise but a nice night planned. I have booked a table at the Keg for us. I tried numerous others but as the restrictions are just off they are packed. Chairmans, Bow Valley Ranche, Starbellys, so the Keg it is and it is one of my favorites. I am looking forward to it.
Friends make life wonderful. Nothing is more fun than teasing, egging on, harassing and joking with good friends.
I love the different opinions and ideas from each person even if they are wrong.
We have some wonderful adventures in 41 years.
I could fill the pages with trips we have taken but won't. LOL Naples and Paris are the only two places I disliked with Paris by far winning out as the worst place I have ever visited. We have been to the Caribbean three times and have seen most of the countries there. A few we haven't which would be nice to fit in. Hawaii three times and still my favorite place of all. England twice and it is a favorite. The history is amazing but it is too bad they can't figure out which side of the road to drive on. I did love Italy and Rome especially. Southern France, Corsica and Gibraltar where exceptional. We have missed Greece unfortunately . Ireland is still a want to see place. Switzerland tops the list for interesting and wonderful for us but also the most expensive.. Boston, Maine and Nova Scotia are favorites and Quebec City being the place I liked the most in the East. Florida is ok and California only because of Disneyland. Brecon, Wales is a very nice city. Yellowstone Park should be a must see for everyone as it is special. We have been very lucky and have enjoyed every trip. Very few incidents that caused stress. One time in Hawaii we got dropped off at the wrong hotel. We took a wreck of a taxi to the airport in Hawaii another time. We also got dropped off in the wrong place in Las Vegas. I had a real difficult time getting a flight out of Phoenix one time and we missed a flight once in Florida. The one place we have no desire to visit is Mexico. I don't want to be killed, drugged and raped by a Banditos. We have been to Cancun on a cruise drop but I wouldn't stay there. There are too many safer and nicer places to visit. It has been a wonderful 41 years and hopefully some more memorable trips ahead for us.
To the next 20 years anyways.
The one thing I don't care for when on a cruise is the having to dress up for supper. No sandals, collared shirt etc. While nice to feel "dressed up" I would say 40 % of the time we would go buffet and wear shorts and sandals. If a person could wear shoes with shorts it may fly but society for some reason thinks that looks odd. It is like socks with sandals. So tonight for the Keg I had to give up my sandals and went shoes and pants. Lathered the head for the sunshine on the patio and watching Jackie get all fancied up. Good looking couple if I have to say so myself.
One wonderful night. Outside temperature at 32 degrees. In a semi shaded patio area of the Keg which was great. A superb waitress and amazing meal. I had to have the Keg Caesar drinks that were on special. I went with the Keg Classic Top Sirloin. Jackie went with the Chicken breast. Great veggies and cooked to perfection. We started with splitting a Caesar salad. One of our unwritten rules is we both have to have the Caesar salad or none of us. Anniversary special Billy Miners Pie which is awesome and huge. Sitting in the sun, having a wonderful meal, super waitress and great company is always a great night. Happy 41st Anniversary to us !
Does anyone else struggle taking a selfie. It took us a while to get this right.
Too many wrinkles, trying to keep eyes open in the sun, not smiling, neck looks funny, eyes closed, more wrinkles and finally the one with glasses on works perfect. LOL
I like the new word SHEEPEOPLE as we all follow health guidelines. As tonight indicated we are getting closer to being real and normal
Thought of the Day
Congratulations on defying marriage statistics
June 15th
"Mercury Forecast Mesa 45(113) degrees, Edmonton 23 degrees, Calgary 30 degrees"
What a great day. The temperature was perfect with it being hot and just a light breeze. Today we were meeting up with Jeff & Wendy at McKenzie Meadows which is a course that I like. My expectation was to score well today. It didn't happen. The bogeys just kept happening on the front nine. Back nine I was happy with shooting a 40 only due to a few missed putts. Wendy had another awesome game and is playing very well. We were not held up on one hole. That is a great day. The course was in great shape. Daisy was exceptional sitting on the seat and watching us golf. She is soooo gooood.
After a very enjoyable day golfing we sat on the deck and enjoyed chicken wings and beer. Jackie didn't move and must have been paralyzed. Vodka paralyzed. LOL
Another great fun waitress and a fun time discussing things around the table.
Jeff & Wendy were heading out to their grandson's 16th birthday. A 16th birthday is one of those special ones.
" MEMORIES"
For my 16th birthday it was the first time I could drive MY CAR by myself. I loved my car. My parents paid for my car as a reward for a great report card and my 16th birthday. A $ 50 bill for it and I was proud. It had no engine, tranny or interior in it but with the V8, a 3 speed Hurst stick and a couple of buckets seats later I was set to go. Dad stuffed in, literally ( we had to use a sledgehammer to dent the shock towers to fit a 283 V8 in as it was designed for a straight 6 cylinder) This car weighed only 2740 pounds and stick in a V8 you have a fast little car. The 283 was the first engine to create one horsepower for each cubic inch but this one was the 220 hp model. 2470 pounds / 220 equal 11 lbs per hp. A new Mustang is over 11 pounds per horsepower so you can see how quick it would be. Hence a brand new set of G60-15 tires burnt to the cords in one month. First drive to Spruce Grove and even was lucky enough to pick up a young girl hitch hiker that when leaving the car gave me a kiss. Cars are gold !
For Jess & Tor's 16th birthday we had a birthday cake made with a picture of a Dodge Spirit on it. They didn't catch on quickly but after reading the card they were super excited. We bought a Dodge Spirit from Larry Geddes for them for their 16th birthday. A wonderful car.
Sweet 16 is long standing saying that has some truth to it.
Talking to Jeff he now has his kids book published and for sale on different web sites including Amazon, available on Kindle, Barnes & Nobel etc. I bought 4 copies to give to our grandkids. I read the "intro" they show and it is well written.
I should get good feedback from Jackson after he reads it. If you want to buy a book as a gift for a kid to read, set in Saskatchewan, and about hockey and farm life this is it.
Jeff should be very proud with the amount of hard work, time and skill required to get a book published. Hopefully he is happy with the success it achieves.
Thought of the Day
Books, your best defense to unwanted conversation.
June 16th
"Mercury Forecast Mesa 45 degrees, Edmonton 22 degrees, 21 degrees"
Nice day but with WIND again. Unbelievable amount of wind we are getting this year. It was very warm but there is no way you could have a good golf game in this wind. Anytime over 50 km wind it is windy. Funny but I find it a little annoying while it is happening.
I got up early today and headed to Home Depot to rent a sander for my decks. The rental shop was quite busy. I picked up my sander and the paper that I thought I would need. To expand on this. Double the amount of paper you think you need and return the left over. I didn't and i found the paper " gums" up pretty fast. This plate sander works well. My goal wasn't to get to clean wood but to get to a point where the popular buds were removed. It meant getting to clean wood. As the plate is at least 14 inches it doesn't get into the cupping part of the boards. But what would have taken me a full day sanding took only a few hours. I cleaned it up after with my palm sander.
I hate getting older. This sander weighs 125 pounds. It is awkward to grab on to and it wasn't easy moving this thing from the rack to the deck. I used to bench press 250 pounds. This was half of that and I found it heavy and tonight I feel it in my back. It is different for me as I was always the "strong" one. I may have to start weight lifting again. Could be a little difficult with one bicep broke. I will do better planning like back right up to the deck or door instead of having to carry a awkward heavy piece.
I worked fast as I rented it for 4 hours and had 1 hour of driving to do. It saved me a lot of work and worked out perfect.
I returned it and picked up my stain. I use natural SuperDeck from Sherwin William's. This is the 3rd modification they have done to this stain. They could have left it alone. But having said that I do need to redo every two years so perhaps the new one will last longer . I do know when it is applied it was a little scary as rather than look like oil it is very white milky and dries though just like the old stuff. I ran out of time moving furniture, sanding etc as I had to whip into town to pick up Jackson. Just before arriving at the school I got a call I didn't need to today. Quick turnaround and back to the lot. Moved furniture again and carried on. I only worked until supper time as between the wind annoying me and wanting to preserve my back for tomorrow's men's league it was time. I will finish on Thursday night or Friday am.
I came home and made my favorite BLT with cheese. Can't go wrong with that for supper. The house smells like bacon now though. LOL
I feel the back so pills tomorrow.
Thought of the Day
"Beware the barrenness of a busy life." – Socrates
June 17th
"Mercury Forecast Mesa 47/117 degrees, Edmonton 15 degrees, Calgary 25 degrees"
A day without wind. Just a slight breeze which was nice as it kept it cool. Without it it would have been a little warm.
Jessica & Penny's food truck business is getting closer to being up and running. Check out their webpage which will be updated as events or locations happen https://prairiedogs.ca/ https://www.facebook.com/prairiedogsfoodtruck https://www.instagram.com/prairiedogsfoodtruck/
No wind, warm, you would say to yourself a perfect day for golf. It was ! I good day for golf doesn't always relate to a good score in golf, Great expectations quickly ended on the first hole when I drove it to the water. That is a long ways out there. Next hole had to bump it out from under the trees. Next hole a wonderful drive to the top of the hill and a long second shot 230 yards ( par 5) and into the willows beside the green. It was a struggle like that all day. BUT it was a fun day. Another Larry ( we have 4 in our group) was a 4 handicapper and I was able to bring him back to my level quickly. LOL It was a fun group. Two of our group have homes in Sun City Arizona and were vaccinated down there during the winter.
Amongst the dumb shots there were some great ones.
Nice that it is "normal" again with rakes in the bunkers, two players per cart etc. And we even got to sit on the patio and have a drink after the game to discuss our poor luck. I enjoyed the day as usual.
I do have to say though that the staff at Turner could be a lot friendlier and accommodating. I believe due to the majority of the business coming from members rather than "customers" there is not the same urgency to provide excellence.
I came home and relaxed with the door open and enjoyed the evening. Funny as I was thinking about it only being a few days away from the summer solstice and we will already start having shorter days. That is how fast time is going. I need to finish my deck and fix the one panel in my gazebo and then work on my boat.
Nice to see we are only 1/10 away from reaching 70 percent which triggers a 2 week wait for minimal Covid restrictions. I would recommend though that the current mask and distance rules stay in place for quite awhile yet.
One of my playing partners today joked that the ball retrieval system in the hole is the most fun he was having on the course today.
Thought of the Day
I wonder if I wrapped myself in tin foil would Jackie think I am her man in shining armor.
June 18th
"Mercury Forecast Mesa 46/115 degrees, Edmonton 21 degrees and Calgary 25 degrees"
Nice, another day without wind. We are supposed to get rain tomorrow so I decided I couldn't finish off my deck staining. Too bad as it was a wonderful day. A half day for Jackson on Fridays so Daisy and I headed at noon to pick him up. Jackson was very fortunate today as a friend of his invited him to his house to play outside. I made him ask his Mom for permission as I was the sitter and it was ok by me if his parents were ok with it. I drove him over and met the parent to make sure it was fine. I gave Jackson on a little piece of paper in his pocket with his parents cell, Jackie and I's cell and his address just in case, as he was taking his scooter to Mac's. Here is a kid that took his money $6.95 and ONLY spent it on his Slurpee and nothing else. Amazing.
I picked him up right on our scheduled pick up time and he had a great time. Little steps like this add to the confidence level and make him feel good about extra responsibility. So a good day for learning, having fun and playing with a friend from school.
While Jackson was gone I worked on the lawnmower. Corey had replaced the plug and air filter. He had replaced the fuel with new gas and cleaned the carb so the only reason for not starting is spark. I removed the coil and tried finding resistance but my meter wouldn't register anything. I can't trust it completely as the last time i used it I melted it a bit. So I removed it and we will replace it for the $20. As soon as Corey says it has arrived I will replace it and hopefully have an engine restarted. This lawnmower is a little over kill for a small city yard. Self propelled. ( no one needs this or they should not have a lawn) self choking, and easy start. Yet is a hard pulling engine to start. I couldn't get it to fire at all.
What a great night. Victoria, Corey, Jackson, Jessica, August and Atticus and us all met at Boston Pizza for supper. We were missing the hard working Penny. As I have previously stated as a family we went to Boston Pizza every Friday night for a least 10 years straight. As usual a great meal and a wonderful time with the kids. Even nicer our kids for Fathers Day paid for us, Awesome !
Another bar that doesn't get what a pint is. Having said that at least they don't serve 14 oz pints. They have 16 oz, 18 oz and 22 oz pints. lol
TONIGHT JUST FELT SO NORMAL !!!!
Thought of the Day
Have you ever noticed it is not what is on the table but who is in the chairs that matters.
June 19th
"Mercury Forecast Mesa 45 degrees, Edmonton 20 degrees, Calgary 15 degrees"
Just as my phone was dying yesterday I received a call. At 1% I couldn't answer it.
I checked my voice mail this morning and it made me laugh. This was my message in voice mail. " Yes , I am phoning to find out where my doors are. They are late. Give me a call back. I am not telling you my name" I recognized the voice immediately and laughed. It was the owner of one the largest door suppliers to the building industry in Edmonton. These guys started from nothing and rapidity grew the company to one of the largest and then some in Edmonton. A very similar story to Regal in Calgary. Monty at Fancy Door is a brilliant businessman. A very nice gentleman and always a pleasure to work with. Starting to work with them right from Day 1 it was fun to watch them grow so quickly. Again similar to Regal with the right pricing, the right service and financial support they blossomed and always were loyal to a tee back to us as a supplier. Monty even went one more step further into business by adding a door shop capable of steel door frames and commercial doors with vin locks etc. Add to that he started up his own vinyl and aluminum window company supplying the home builders and the public with commodity and commercial windows. Very successful .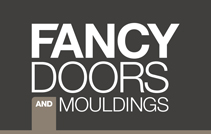 An excellent company to deal with, very honest, ethical, superior customer service and exceptionally friendly.
It was a nice feeling that a former customer would take the time to contact me just to talk. I guess I did some things right. It is wonderful to see how successful they have become. It seems odd how fast 7 years have passed since I retired.
A cool damp day today but still no rain. I can't stain or sand with the possibility.
Daisy being the Queen on her balcony has kept me busy today with people and dogs walking by and having to tell say no barking. I think she doesn't understand that word. LOL
Jess & Tor took a trip up to Edmonton to see Mom today which is awesome. I would bet Mom is very excited to see them. She won't believe how big the little ones have grown. Nice that Edmonton is 20 degrees and sunny so it should be plenty warm to sit outside and converse as non registered visitors are not allowed in the building. Nice that they get to visit albeit has to be outside and masked but still very nice. It will give Mom something special to talk about with her friends.
Thought of the Day
One small virus is enough to change the world
June 20th
Happy Fathers Day
I was very fortunate my Dad was exceptional. He was the kindest most giving person you could find. Always joking. Never angry. Always accommodating. I chose to be as much like him as possible. He could take apart, repair, fix anything electrical, plumbing, cars, motors, fridges, toys etc. A brilliant man. I learned not only life traits but so much from him in all things. It is odd as when anyone dies everyone has good things to say. I KNOW in a lot of cases it is far from the truth but people are doing it to protect others and themselves and as means of justification. In my case I would put my Dad up against any ones in the world for the title Best Dad.
Jackie's Dad Peter was a neat guy. I never had to live with him but from the outside looking in here is my take. Peter was very clever, well spoken and debonair. He was a charmer. His knowledge about a lot of things was always interesting to hear. He was strongly opinionated and quite strict in his ways and used that in his daily life. He had a wonderful sense of humor albeit it was English humor so you really had to search for it. He was very frugal with his money and proud of his accomplishments in growing it through investments. He did not care for authority so being frugal and saving and this as part of his temperament he retired at 55 years old and lived a very nice long retirement. He also was a pretty good cook.
I finished staining the deck and Jackie stained the wagon wheels and divider. We moved all of the furniture to the lower deck to accomplish this. It was a wonderful warm pleasant day.
For supper I got to choose what we were going to have. My choice was KFC. It is a few times in the year type of meal. In hindsight I should have went with Chinese. Next time.
A very nice day !
Thought of the Day
I even got promoted from Dad to Papa in the last 10 years three times.
June 21st
" Mercury Forecast Mesa 42 degrees, Edmonton 27 degrees, Calgary 29 degrees"
Summer solstice happens and wow it is summer ,Hitting 30 degrees with no wind it was like heaven, Just a beautiful day. And a very productive day.
First thing I picked up my ladder at Tor's place. I threw it on the cargo rack rather on the overhead rack which was a lot easier to manage. Here is list of what I was able to accomplish today:
Stained the back louvre wall.
Stained the back section of the deck
Stained completely the wagon wheels and handrail.
Stained the SALOON sign
Finished cleaning out the gutters
Cleaned off the tree debris and buds off the roof.
Moved my spotlight to better get the solar panel in the sun
I fixed the loose panel in the gazebo. This made me very happy as I envisioned hours and perhaps not being able to fix it. The tall ladder, a little persuasion, a lot of thinking and a little luck it is 99.9 % fixed. Next large wind storm will be the test.
I planted my new pink tiger lilies.
I removed all of the suckers from the trees
Sprayed for weeds both with Killex and Roundup.
Changed a couple of heads AGAIN trying to get water flow correct. Reset timer and I have one section of the planter box that gets wet but it is a easy fix each year to look good. They still don't have consistent pressure.
I wiped down the inside roof panels of the gazebo.
It was a very nice day where I accomplished a lot with no interruptions or having to run into town. A good day ! One more good day and I am getting to where I want to be.
Daisy had a wonderful time in the dog run tonight with three other dogs. She sure loves getting petted by the owners and loves the running around with her friends.
Tomorrow we are golfing in the morning with Jeff & Wendy and then right after we are heading to be taste test dummies for the Prairie Dog food truck !
Thought of the Day
When we talk to God, we're praying. When God talks to us, we're schizophrenic. Odd !
June 22nd-23rd
" Mercury Forecast WARM !!!! "
Summer is here and I love it. Calgary rarely has more than a few days over 30. It rarely has more than few days -30 so it is a pretty consistent temperature city. Last year in fact it took us until August to have our first 30 degree day. This year we have already been over 30 a few times and look what we have for next week. !
A busy day today. First thing on the agenda was a golf game with Jeff & Wendy at Mackenzie. I really like this course and have shot in the 70's there a few times. This year my scores are higher than ever and it is annoying. Not really, but disappointing. I may have to start golfing a bit more to get back where I want to be.
A 30 degree plus day with just a slight breeze. And we are off. Today as every day is a whole new experience. I only lost one ball off the tee but the ball would not drop into that tiny tiny hole in the green was my biggest problem. Hence a mid 80's score again.
Jeff drove the ball the best I have seen him this year. A few struggles closer to the green and putting wasn't there for him today but nice to see drives coming.
Jackie played awesome today. The best this year in Canada. She even seemed to enjoy it more today. She didn't say anything about any ailments, didn't have any difficulties hitting the ball and struck it really well off the tee and off the fairway. The last few holes caught up to her with her shanks but she played very well and scored great. Not one re-do, or mulligan and was only a couple over 100.
I think it was her playing coach instructing her that helped.
Daisy sits the full 4 hours and enjoys it. She keeps a eye on us when we are on the green. These carts are nice with the club covers as it keeps the sun off her otherwise I angle park.
We finished our golf game right on the 4 hours. It was as usual a fun fun day with the Graces and Daisy on the course. We had to miss the after golf which I really enjoy but we had to head to Lethbridge to make it for the Jessica & Penny's family and friends opening.
We arrived right at 6pm and the line up was long. It was wonderful to see and I bet Jessica's was sweating as it reminded her of the Blimpie opening. It also was 32 degrees. LOL
They were extremely well organized. The van was perfectly placed with the genset on the side of garage to keep it quieter. The drink coolers were beside the van for self serve. Music was being played which was the correct volume and type and the line up which could have been on the sidewalk but I noticed people choose to be on the grass. Oh well.
I was very impressed with their whole operation. The Square POS system worked fantastic with Jessica doing some creative programming. The truck is exceptionally clean and organized inside. In fact there were 5 adults and one child in it working away. They may want to add a/c or least a portable unit as it would be a warm workplace.
The girls got it right keeping the menu simple and focused. The pricing is consistent with any gourmet hot dog and the upsell combo idea is smart marketing.
Our selection of Hot Dog's to eat were the Caesar and Canadian which both if we were to rate them were a 10 out 10. I loved the bun and the dog. The buns taste, freshness, and softness was perfect. The dog was wonderful tasting and not greasy or fatty like say the Costco dogs are. My dog was garnished to perfection. It was abundant as is needed for a gourmet dog but not overkill. We both loved them. And having the BUILD YOUR OWN option is exceptional.
One huge hit and unique item is the Pretzel Bites. When I think of Pretzels these are not even close. These are soft, warm and super super delicious. More like soft dough covered with salt or Cinnamon. AMAZING
As I said they did everything right.
If I were to critique anything it would be the time frame from order to delivery. Now it is the first day so they will get better and they will discover new ways of doing things. My personal opinion is the Pretzel bites are slowing down the process. I believe during an event it is not good for a such a long wait. A combo could be added with regular potato chips to speed the delivery of the hot dogs instead of waiting for the Pretzel Bites and these could be put on a separate ticket . The bites really are a desert item versus a combo add-on anyway. What ever they do I know it will be successful as they sure proved tonight. People LOVED the product, the presentation, the truck and the friendliest customer service ever.
If you are ever in Raymond, or even Lethbridge check them out.
Check out their webpage which will be updated as events or locations happen https://prairiedogs.ca/
https://www.facebook.com/prairiedogsfoodtruck
https://www.instagram.com/prairiedogsfoodtruck/
We didn't get to bed until 12:30 but it was a great day. Perfect weather, good golf, fun with friends golfing, 5 hours of driving, visiting our family in Raymond and watching our daughters new venture sprout.
Life is good is the perfect mantra to have.
Thought of the Day
Money doesn't buy happiness. Prozac does.
June 24th
"Mercury Forecast Mesa 39 degrees, Edmonton 26 degrees, Calgary 20 degrees"
Woke this morning a little earlier than normal as the underground parking lot was being cleaned today. The board put up a notice to move all of the cars out of the garage before 8am and the cleaning was to start at 9am.
I went down about 8:10 am and was met with snide remarks from two condo board members. Let me say this. All the credit in the world to them for volunteering as it is appreciated and needed. BUT and it is huge but why are all volunteer board member short older men with short men's syndrome. Given the chance for someone to have the opportunity to have power over a group of people they jump on it.
To have the tow truck ready at 8: 45 to start towing people to me is ridiculous. While I understand the need to complete a task in a timely fashion we shouldn't have people panicking to make sure everyone is out and aggressively exercising their power.
This is one HUGE factor when living in a complex which I don't care for.
It was my men's league today and it was pouring rain out. I checked the radar Doppler and it showed rain until about 10 am and then none. On the way out it was still pouring and I was surprised and a little disappointed. Quite a few people cancelled. I arrived at the course and the sky cleared up and for 18 holes NOT ONE drop hit us. It actually was a very very pleasant day. NUMEROUS times Jeff & I have gone golfing when others think the conditions are unfavorable. Having said that though a few times I have been the only one to go and the golf has been wonderful.
Golf today- first let me say it was a fun day with a great group. Second, not one lost ball off the tee box. Doesn't happen often at Turner. Third the scoring was no better. Who would have thunk. Three putts and poor chips.
Now here is what I hate to say and admit. John one of my playing partners who is 84 years old beat me today. Yes 84 yrs old and he beat me. He would hit it 150 yrd, 150 yards, 80 yards and putt for par. Sick ! Getting beat by a 84 year old, especially when I did not lose one ball, HURTS. If I am as good as he is at 84 I would be ecstatic. If I was a good as he is RIGHT now I would be ecstatic. LOL
Sitting on the deck after razzing each other especially John in the sun was fantastic. Quite a character. Fun way to end the golf day.
I came home and Larry one of my playing partners that lives in our building had some sample clothes he sold to me cheap. I don't have a golf waterproof jacket as I only have weather and water resistant so I bought a jacket and a couple of really nice shirts. Great deal.
Thought of the Day
Why did the weatherman blush ? He saw climate change.
June 25th/26th
"Mercury Forecast – its getting hot in here lol "
Calgary's low temperature for the next 7 days is 32 degrees. Unheard of and we are expected to break all time ever high temperatures. Especially odd in Calgary as like I said before we rarely hit 30 at all in a year and to have week straight is odd. News media blowing it a way out of proportion though. Hot yes, but we are far from being in dire straights. Some water, some shade and we will be ok. Humans acclimate to their surroundings in less than 2 weeks. So most people will struggle a bit as we only will be just getting used to the warmth when it will be over. This is why we never think of Arizona being hot as we have adjusted our bodies to the surroundings. Having said that a lot is mental. If you think you are dying of the heat chances are you will. Drink water, stay in the shade and enjoy the warmth. Your muscles will be loose, you will have on lighter clothes, take off your vests all of you old people, you will feel the relaxation of heat but make sure to find a cooler place to sleep in. Love summer.
Here is another example of organizations not thinking. I picked up Jackson from school today which was a half day and they did NO school work at all. YET he has to go back on Monday for a full day and Tuesday for a half day. Why ? I guarantee there will no learning going on.
Jackson received his class picture today and he is in the top percentile of height. Funny having a class picture done with everyone wearing a mask. Years from now people will ask what was going on.
He also received his Certificate of Completion for Grade 4. Yep a Grade 4 graduate ! He moves to another school for Grade 5 as it is a 5 – 9 school. I maybe old school but I like the age difference a way better having Grades 1-6, 7-9, 10-12 as the school groupings. Grade 5 to Grade 9 the maturity level and life skills are too far apart. Some Grade 9 kids could drive to school.
Here is a great picture of Jackson being very proud !
A nice evening walk with Daisy meeting lots of dogs again was her high lite. Plus it does get us out walking and with a dog you sure meet a lot of people.
Jess & Pen had their first "real" event tonight with their Prairie Dog food truck. They were the main food event for the Magrath 2021 High School Graduation get together. It was a special event with bouncy rooms, hot tubs, games etc all outside. This would be a cool grad for the kids especially considering the Covid restrictions still in place.
Love the shirts and the new decal. Looking great !
Talking to Jess it was a great experience and the event was very successful. Way to go girls.
Just writing this is making me hungry for a dog. Next time I will go BUILD MY OWN which will be: Lettuce, Tomatoes, Onions, Pickled Jalapenos, Mustard, Relish, Cheese, and Bacon. I am hungry. LOL
I am booked for three golf games next week during our mini heat wave. Muscles will be loose which is a good thing. This heat is wonderful and reminds of Arizona. I checked on Viewpoint and some interesting things. First the home pricing is going up so much in the last few years it is amazing. For anyone that sold one or even 4 to 5 years ago have left so much money on the table. It doesn't matter if it is a new manufactured home or a older park model some places are 50% more now. Not only did we get lucky with the dollar being above par but if we sold today we double our money. No thoughts of that what so ever as Viewpoint is my Happy Place. I also noticed with cart and 18 holes at $20 today at Viewpoint. That is sick. Less than a 1/3 rd compared to during the winter.
What I do find interesting is Environment Canada calling a heat warning at 30 degrees. That is nothing. Once we hit 36 or more than old people may struggle but at 30 it is sit in the sun and enjoy weather. ( Unless you have to work in it) Wear a hat, drink water, put oil on and enjoy as we have a week or more of wonderful temps and between golf and working on things it will be lovely.
Thought of the Day
Isn't it great that the weather finally is hot enough that people are complaining.
June 27th-28th
"Mercury Forecast Mesa 42 degrees, Edmonton 36 degrees, Calgary 36 degrees"
A great drive to Edmonton. You sure can tell people are travelling more as the highway was as busy as it used to be. I know they are looking at a "tube" between the two cities which would be awesome if priced right but adding a simple additional lane each way would be a huge help with perhaps a truck only lane or a 140kmph lane. Years from being fixed but it is a busy highway.
We were lucky that Alfred, Mary and us all were allowed to visit with Mom for the day. It was a very nice visit. We ordered from the Canadian Brewhouse which is next door. They have good food but I was a little surprised no regular fries. Yam fries ( not a fan) and cactus chips which are not near as good as everyday regular fries.
It seemed pretty normal other than a temperature test and masking until in the room. First family gathering since Christmas 2019 as in March at the start of Covid restrictions went in place.
Mom is starting to get older and frail unfortunately. She is a fighter, very string willed, with a high pain tolerance ,but between the TIA's, stroke and the broken ankle which is still swollen huge it is beating her down. She still gets her laundry done but now does get help with her housework. If her foot would heal I am sure she would be a way better off but 6 months after the surgery the swelling and discoloration just won't stop. It is double it's normal size and pain runs from her knee to foot. Laying in a bed for a two months a lot due to Covid takes it toll on your stamina and flexibility especially when you are almost 90.
A much less travelled highway at 9 pm. We were making good time and then construction and then more construction.
At midnight to be stopped on the highway doesn't make sense. It is very logical and in fact smart to pave at night with less traffic and heat but organization is lacking that all three lanes were blocked and to sit one hour is not good planning. After getting thru this mess at Airdie I thought I would take the Deerfoot as it wouldn't be busy. More construction and lane closures. So it turned out to be a lot longer trip than normal.
Out to the lot this morning and what a beautiful morning it was. Clear blue sky and a slight breeze. I was very happy with what I was able to get done. Odd it is almost July and I am done what should have been done early May. No time. But today again I was able to work all day. I soon discovered Daisy is not a dog good in heat. I had her in the gazebo most of time but as she heated up I put her in the motorhome or Jeep to cool her down. She looked like Snoopy Red Baron with the wind blowing her hair. Again an issue with the electricity in the park. Every time it gets a little warm and people start using the a/c the voltage drops in the park. Low voltage takes it toll on motors and electronics. I have a Progressive protector that eliminates power surges , poor grounds and low voltage. I have my fridge set on auto so it switches over to propane but my beer fridge can get warm. No. I talked to the park but it the size of wires and distance.
I ran the generator for Daisy with the air on to keep her cool.
There is a lot of talk about a upgrade which hopefully will happen.
Weeding, cutting the grass, dead heading makes the lawn look great. Everything staying decent in the heat. I installed the windows sun shades which help a lot keeping it cooler. I installed the tire covers to keep the UV from causing havoc. I cleaned and placed all of the furniture. Filled the fridge with beer, Diet Pepsi and orange pop plus lots of water. I do have to say cold water on a warm day sure is good. In fact on the way home my gauge read 38 degrees. I was going to stay but I didn't want Daisy to get to overheated.
I re-organized the tool closet and tool box. I noticed I have one Barn wood boards I have to hit with a couple of pin nails. I am hoping people smarten up tonight as I don't want warm beer.
So a very productive day today with lots done. Nice and warm out even though I do have to admit I had to cool down while having lunch as the heat when working directly in it does slow you a bit. Working 7 hours in the sun was nice.
Tomorrow's golfing game is supposed to be in 37 degrees. I do like this as the muscles are loose and you can swing very freely. Nice thing about golfing is there is very little consumption of energy and we are covered by a rooftop on the cart. It will be warm but easily handled. Jackie and I have golfed in Arizona over 40 degrees numerous times.
We had our Zoom AGM of Oasis tonight and it was very well organized and ran. The board members overall were quite impressive.
Hottest day EVER in Canada set today at 47.9 in Lytton BC. Another I survived logo for people to use. Great we need you. It's getting hot in here.
Please, it is a one time freak thing and NOTHING to do with climate warming.
Thought of the Day
Nice thing with this warm weather I won't hear one person say how much they hate the cold.
June 29th
"Mercury Forecast Mesa 40 degrees, Edmonton 36 degrees, Calgary 36 degrees"
Well summer sure is here. Love it
Just so you know fellow Calgarians you have just experienced the hottest day of your life in Calgary EVER. I wonder if 125 years ago they thought it was climate warming. Ebbs and flows.
Bright sun and no clouds with just a slight breeze in my mind is the perfect day. Leaving the golf course my temp gauge said 38 degrees. Phone said 36 degrees
Wendy, Jeff and I were golfing out at River Spirit today. I really like this course and played it well last time.
I arrived a little early and burnt through a a whole bucket of balls. With the warmth the muscles are so much looser one has to be careful not to come across the ball.
I was very happy with the way I played today. I ended up with a 82 but did everything right except for losing two balls (adds to the score fast) and two many missed birdie putts and a couple of three putts. Drives, chips and shots overall were excellent and in fact reaching 12 greens in regulation. It was a fun day golfing. For the record we actually golfed 20 holes as we took a wrong turn on the holes and had to back track
Jeff and Wendy stayed cool with water for drinking, Jeff had his hat soaked by the greenskeeper and even dipped it in the creek to keep cool. Wendy had a cooling cloth wrapped around her neck which from a distance when she was wearing her hat looked like hippy braids of hair.
They did very good today as they are not "hot" people. I sent them a text stating how proud I was of them as 63 people have died already in BC from the heat. This I don't get. I golfed all day and only broke a small bead of perspiration on my forehead. Mostly due to lack of hair. When I got home Jackie did the armpit smell test and agreed no sweat. I found it to be a wonderful day, enjoyed the golf, the friend visit and the warmth.
With this kind of death count ( 63 already) I think a total lock down is required. EVERYONE has to stay at home as it seems you are incapable of looking after yourselves. If no a/c free air mattresses should be available at the local pool to sleep on.
Isn't it great to see people dying from something else other than Covid though.
So to end a wonderful warm day on the course we sat on the patio for a nice cold glass of beer. I enjoy the after golf part as much as the golfing. A little too far out to have a few drinks but the ones we did have sure were great.
I came home and my books I ordered that Jeff wrote had arrived. You need to buy this book as it is interesting, has humor in it, teaches lessons and is a wonderful story about hockey, inclusion and Saskatchewan farm boys and girls. It is the perfect book for a shorter plane ride or car ride or at the pool.
I did tease Jeff saying I would prefer a larger font size. I pick up books based on this a lot of times as I find them easier to read especially if longer.
BUY THIS BOOK. Ps I could sell you a autographed one by the author. LOL
Thought of the Day
You know font is a 4 letter word that starts with F
June 30th
"Mercury Forecast Mesa 40 degrees, Edmonton 37 degrees, Calgary 37 degrees"
Some would say hot, some would say ridiculous and I say welcome summer. Unless you have to work outside this weather is perfect for camping, swimming or just being outside enjoying the warmth and soaking up the Vit D.
First thing this morning I headed out to Victoria's place to look after Jackson. I arranged to meet Jeff at Jack Carter as he was bringing in his car for service. Here is where it gets funny. He still had the Jack Carter Douglas Glen in his contact list and as he has a Caddy Jack Carter now has it's won Caddy Dealership. So Jeff heads to the Caddy shop and was told he has no appointment and then realizes he had booked it in the old Jack Carter dealership. I drove to meet him at Jack Carter's old dealership but having gone to that area the last few times I parked in Woodridge Ford the dealership right beside Jacks until I realized my mistake. I whipped over to Jack's and met Jeff. See two wrongs do make a right ! Funny circumstances. What is that saying ? I guess you had to be there. LOL
I had Jeff sign all of my copies. You never know, they may worth a lot of money if he keeps writing books. I still am hanging on to my Vietnamese Dong to make me rich. Interesting fact Vietnam has no coins for you.
I picked up lunch at McDonalds by using the drive thru. Take a old lady, lack of skill, not paying attention etc etc and you have an accident waiting to happen. She runs right into my cargo carrier. Jackson goes "What was that ?" when she hit. In hindsight I should have held my neck and got out. I got out and my carrier was perfect. I expected a reflector to have been broke, but nothing. The old women's grill a little bend. Lucky her airbag didn't go off. Thumbs up to her after a real quick inspection and we are off.
We ate and had fun conversing during lunch.
Then off the lot to check on things as we have people coming out on the weekend.
We have electricity issues for the 3 years plus we have been there. I kept getting high ground errors on my surge protector until I switched post plugs with the neighbor. Then when ever it gets hot and the usage goes up the voltage drops below 104 volts which is damaging to electric motors. Lucky my protector kicks off the power and the fridge converts to gas automatically. The protector try's to reset a few times then stays off if the current doesn't come up. Wrong gauge of wiring, too high of load usage and hot breakers are the problem but require huge dollars to fix. I am looking at a Hughes Autoformer which automatically bumps the voltage by 10% which may fix my issue but they are $500.
NHL cup final on tonight which should be a good game. I hate to say it but Montreal needs to win but Tampa is one tough and great team, Heavy favorites.
Thought of the Day
If you think adventure is dangerous, try routine it is deadly.